Enjoy the taste of Noto
Kaisendon (Rice Bowls Topped with Fresh Sashimi) Speciality Restaurant
Mitone is the first and only specialty restaurant, which specializes in fresh quality kaisendon in Noto area located in Wakura Onsen resort.
Being blessed by the glorious nature makes it possible to serve you almost 100% of fresh local ingredients.
We look forward to being a part of your pleasant stay in Noto.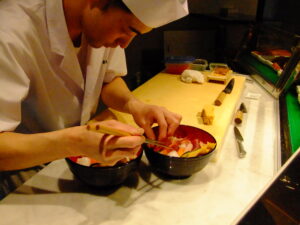 Thank you for visiting our website.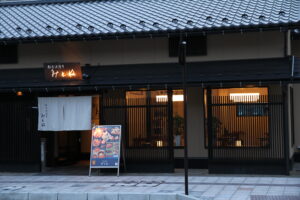 Useful information about the restaurant and service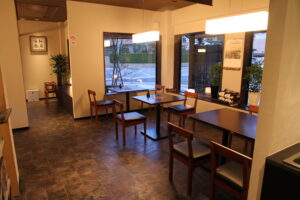 Enjoy the flavor of Noto in an inviting environment.
Savor the Fresh Sashimi Bowls of Noto
Kaisendon is a national obsession nowadays in Japan. However, what makes it different in Mitone is that you can choose between our signature vinegared rice which has an over 60 year long history, or 100% of Noto Koshihikari white rice.
There is nothing like the fresh Noto seafood served on top of rice. Please enjoy it with our original soy sauce. Our experienced sushi chefs handle all processes from shikomi (preparation) to slicing sashimi and presentation. We also offer a wide variety of seasonal limited menus such as nodoguro (blackthroat sea perch), kobako-kani (female snow crab), amaebi (sweet shrimp), Noto-buri (yellowtail), kegani (Japanese hairy crab), and aka-zuwaigani (red snow crab).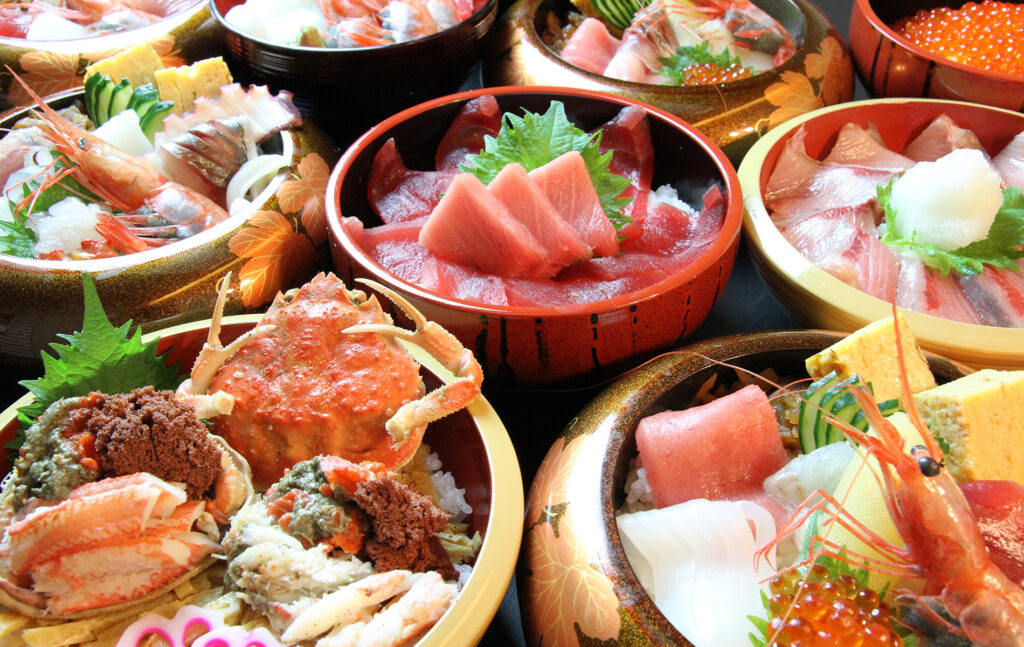 Address
Wa-bu 23-3, Wakura-machi, Nanao, Ishikawa 926-0175
By Car
| | | |
| --- | --- | --- |
| From Kanazawa | Noto Satoyama Kaido | Approx. 1 hour and 15 minutes |
| From Tokyo | Kan-etsu Expressway - Joshin-etsu Expressway - Hokuriku Expressway - Noto Satoyama Kaido - No-etsu Expressway | Approx. 7 hours and 30 minutes |
| From Osaka | Meishin Hokuriku Expressway - Noto Satoyama Kaido - No-etsu Expressway | Approx. 5 hours |
| From Nagoya | Meishin Expressway - Tokai Hokuriku Expressway - No-etsu Expressway | Approx. 4 hours |
| From Hiroshima | Hiroshima Expressway - Chugoku Expressway - Meishin Hokuriku Expressway - Noto Satoyama Kaido - No-etsu Expressway | Approx. 9 hours |
By Train
From JR Kanazawa Station
JR Kanazawa Station to JR Wakura-onsen Station
By local train: Approx. 1 hour and 30 minutes
By limited express: Approx. 60 minutes
By Bus
| | | |
| --- | --- | --- |
| From Kanazawa Station | Hokuriku Railroad Express Bus bound for JR Wakura-onsen Station | Approx. 1 hour and 30 minutes |
By Airplane
| | | |
| --- | --- | --- |
| From Noto Airport | By Car | Approx. 45 min |
| From Komatsu Airport | By Car | Approx. 1 hour and 40 minutes |
Furusato Taxi is also convenient for the trip between Noto Airport and Wakura-onsen (*Reservation required)
Car Rental Information